A unique countryside retreat offering vital respite.
Nestled in the beautiful Ayrshire countryside, the retreat offers families the opportunity for relaxation, relief, reflection, recreation and building resilience. Most importantly, spending this time together.
Our  high quality, five star assisted catering cottages are surrounded by beautiful gardens, countryside and local wildlife in addition to our Garden of Wellbeing, sensory playpark, animals and an area for reflection.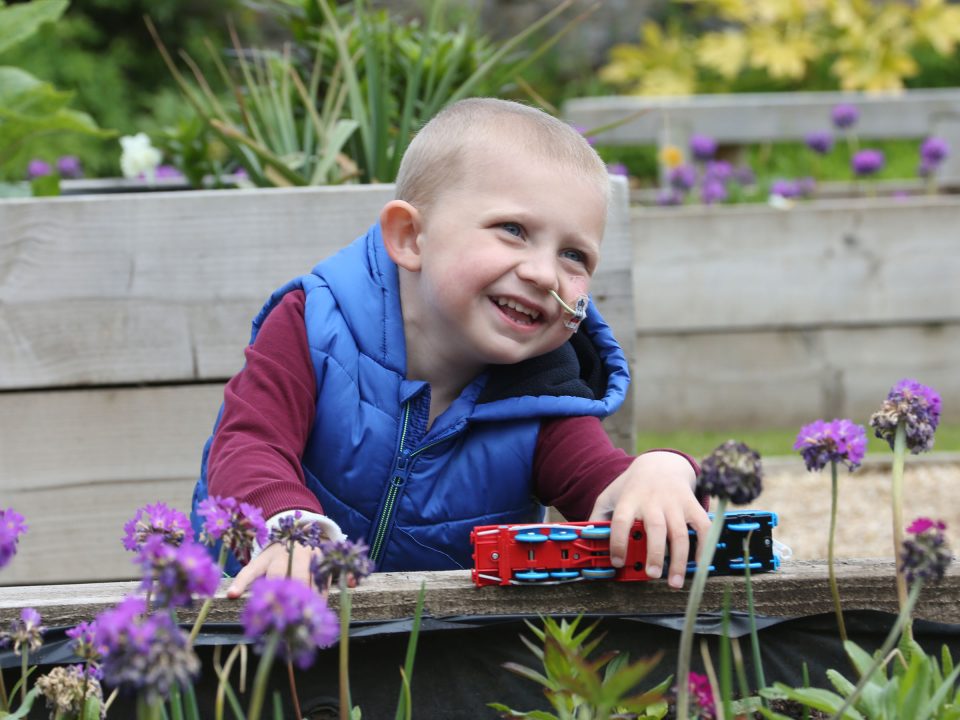 Whiteleys, once a working farm, is now owned and run by the charity.  Since its purchase in early 2018, we have worked hard, to convert the cottages into safe, clean and comfortable places of respite for families. Attention to detail can be seen throughout each cottage and although alike in decor, we have ensured that Main Cottage is fully accessible for children/young people in wheelchairs with the addition of profiling beds, portable hoist, shower cradle and other additional aids for bathing.
While we strive to provide the highest standards of respite, we listen to families, through consultation and weekly feedback for their views on their respite experience.  We learn through this and  adapt our facilities and services accordingly.
In June 2016, the closure of CLIC Sargent's Malcolm Sargent House in Prestwick saw a small group of volunteers set out to ensure that there would continue to be a much needed respite facility for children and young people with cancer and life altering illness in Ayrshire. Led by our CEO and Trustee Maxine Allan who continues to donate her expertise and time to the charity. A new Ayrshire charity; Whiteleys Retreat was formed in December 2016 (formerly Ayrshire Holiday Dreams Foundation). Thanks to the devotion of volunteers throughout Ayrshire – both in the community and corporate sectors, who worked tirelessly with our CEO to fundraise, renovate and open Whiteleys Retreat in September 2018.
Whiteleys Retreat is located by Alloway, on the outskirts of Ayr in South West Scotland. Local Directions – Head to The Brig O' Doon Hotel, Alloway. Go over the bridge and keep following the B7024 High Maybole Road for 1.6 miles. Whiteleys Retreat is situated down on your left.